Non-Profit & Education
Nonprofits, not-for-profits, educational entities and everyday "good causes" provide some of the most rewarding branding experiences one could have. Money? They don't have much, and they've got even less time, what with being busy squeezing blood from a turnip over here, while putting out fires over there, all while making the world a much better place than it was, you know, this morning.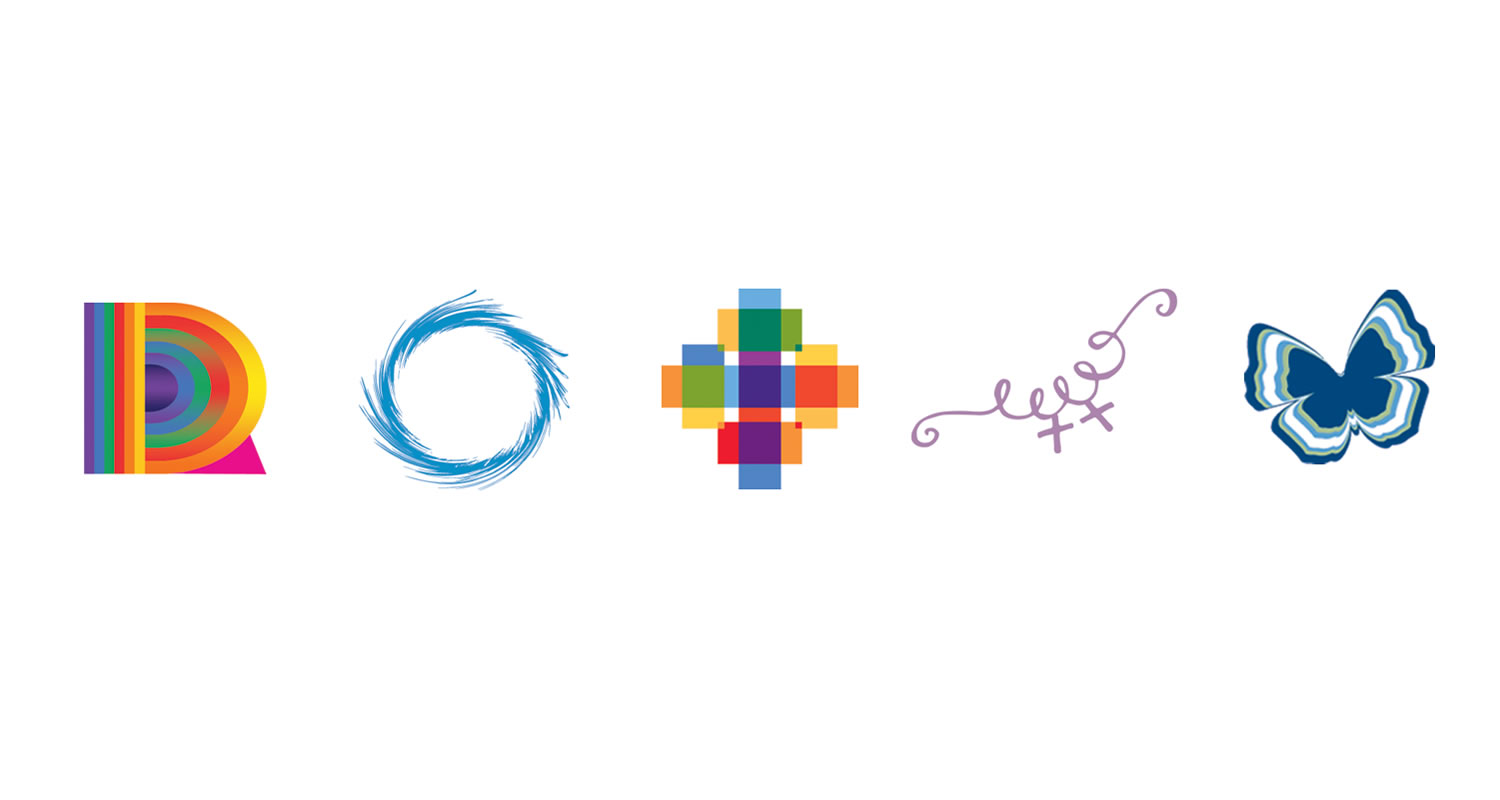 Rebranding project for Diversity Richmond included articulation of their mission, a new name and all that goes with that, including a total revamp of their action-packed building. The mural was by Hamilton Glass and implemented with assistance from community volunteers. We also spiffed up their fundraising entity, Diversity Thrift and its hard-working truck, and named and branded their Iridian Gallery.

Identity design for Vienna Baptist Church included a suite of printed materials and monument signage.
Identity design for Brain Injury Services of Southwest Virginia, with secondary mark used for fundraising materials.
Identity design for ArtsFund required a modification of an existing logo -- the interior blue portion -- to signify the second year of the seasonal fundraising campaign. We also created a suite of printed materials, promotional items, donor website, promotional posters and site signage, customized to the host corporations.
You might not consider a national fraternity as an educational entity, but SigEp is. From the first line of their founding charter -- "This fraternity will be different" -- to their devotion to cardinal principles of virtue, diligence and brotherly love, their national headquarters, chapter advisors and alumni volunteers work to expand the real life educational experience of their brothers. We have worked with them for more than two decades, designing campaigns, logos, events, interiors, websites, and their national magazine, the SigEp Journal.

William & Mary Law School produces a new Viewbook in print most every year. We've designed nine of them.